The Hollywood Ten and Blacklisting: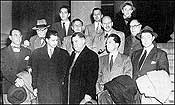 Paranoid witch-hunt investigations conducted by the House of Representatives' Un-American Activities Committee (HUAC), beginning in 1947, were ostensibly aimed at rooting out suspected Communists and political subversives within the Hollywood/Tinseltown community and film industry, and ended up repressing liberal themes in films as well. The "Hollywood Ten" screenwriters, producers, and directors, who refused to testify before the committee in 1948 and confess alleged un-American participation in or sympathy with communist activities, included:
Lester Cole - screenwriter
Dalton Trumbo - screenwriter
Edward Dmytryk - director
Herbert Biberman - director/producer
Alvah Bessie - screenwriter
Ring Lardner Jr. - screenwriter
John Howard Lawson - screenwriter
Albert Maltz - screenwriter
Samuel Ornitz - screenwriter
Robert Adrian Scott - producer/writer

For their refusal to cooperate, the Ten were considered criminals and jailed for up to one year, and fined $1,000 for contempt of Congress. They were also unofficially 'blacklisted' by the US film industry.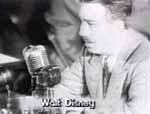 Louis B. Mayer, Walt Disney, Elia Kazan, Bud Schulberg, Gary Cooper and Ronald Reagan (President of the Screen Actors Guild since 1947), testified on communism in the industry. Actors, writers, and directors that were 'blacklisted' by unfriendly testimonies were banned from working in the film studios, ultimately shortening or ending their careers unless they could manage to work under assumed names or work in Europe.

Over 300 movie industry figures and blacklisted stars had their careers ruined between 1947 and 1952, when the HUAC investigation ended in the mid-1950s. Film stars and industry figures such as Myrna Loy, Orson Welles, Jules Dassin, Sterling Hayden, Zero Mostel, Gregory Peck, Katharine Hepburn, Gene Kelly, Danny Kaye, Larry Parks, Joseph Losey, Frank Sinatra, John Garfield, Paul Muni, Sylvia Sydney, Anne Revere, Arthur Miller, Howard Da Silva, Robert Rossen, Lionel Stander, Fredric March, Edward G. Robinson, Judy Holliday, Jose Ferrer, Charlie Chapin, and Melvyn Douglas were either:
falsely accused of having Bolshevik connections or being Communist sympathizers
investigated as suspected "communists"
alleged to be part of a Hollywood "Communist Fifth Column" for refusing to answer questions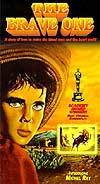 For example, film director Joseph Losey, whose first US feature film was The Boy With Green Hair (1948), was labeled a member of the Communist party by HUAC (after failing to comply), moved to Europe in the early 1950s, and there directed such great films as The Servant (1963) and The Go-Between (1971).

In 1957, Robert Rich (later discovered as a pseudonym for blacklisted screenwriter Dalton Trumbo) won the Best Original Screenplay Academy Award for The Brave One (1956) - under his real name, Trumbo was officially presented with the award in 1975. Blacklisted industry members were not eligible for Oscar nominations until 1959. And it wasn't until 1960 that Dalton Trumbo (one of the original "Hollywood Ten" who was declared an "unfriendly witness", jailed for "contempt of Congress," and forced to use a pseudonym after being released from jail) was openly hired by executive producer Kirk Douglas to script and receive screenwriter credits for writing the screenplay for Kubrick's film Spartacus (1960). Otto Preminger also gave Trumbo a chance to adapt Leon Uris' novel for the film Exodus (1960) and to receive proper credit as screenwriter.

The End of the Decade, and the Beginning of the End of the Studio System:

At the end of this decade, reeling from depression, war, problems of the return to peacetime, and the ominous arrival of the atomic bomb, the world was a more cynical, chaotic, economically-unsure and film-noirish place. Studios were also forced to re-evaluate their roles and approaches, with lawsuits that stripped the studios of their lucrative practices. By the late 1940s, the motion picture industry surely faced its period of greatest crisis and challenge, with the depressing bleakness of the Cold War on the horizon.

Hollywood suddenly found itself with many threatening forces at the close of the 40s and the start of the next decade:
the coming of television forcing potential moviegoers to remain at home
blacklisting and McCarthyism
a 1945 studio labor union strike that raised salaries 25% for studio employees
a short-lived 75% import duty, from 1947-1948, that restricted the import of all US films into the UK
the gradual decline of theatre-attending audiences
inflation that raised film production costs
anti-trust rulings by the US government against the studios

Block-booking of films was declared illegal and studios were forced to divest themselves of their studio-owned theatre chains by the Paramount Decrees (an action of the US Justice Department and an anti-monopoly decision of the US Supreme Court in 1948 against the Big Five major film studios and three minor studios). The court's anti-trust decision in U.S. vs. Paramount mandated that the production and exhibition functions of the film industry had to be separated.

Now that the studios would have to achieve box-office success based not on their marketplace strength but on the quality of their films - now sold by a film-by-film and theater-by-theater basis - the stability of the studio system of marketing was severely threatened and began to crumble. Studios would be gradually reduced to production and distribution organizations, forced to give up or divest themselves of their vast theater holdings, and prohibited from 'block booking', fixing admission prices, and forcing their lesser products onto independent exhibitors. They were pressured to usher in an era of competition, free agent stars and auteur directors, and many of them were forced to begin selling film rights to pre-1948 films to television to bolster profits.



source : http://www.filmsite.org/40sintro6.html